Adjustable Velcro: Velcro Buckle Can Freely Adjust The Elasticity Of The Shoe Body, And The Adjustment Range Is Ideal For The Degree Of Swelling
Rubber Foam ut sole: Good quality, soft shoe body, not easy to deform for a long time.
Anti-Slip Soles: Anti-Slip Particle Film Is Used To Increase The Friction With The Ground And Hold The Ground Firmly, Walking Stably
Air Cushion Design: TPU Air Cushions Are Added To All New Shoes To Further Increase The Shock Absorption Effect
Heel: Triangular structure, filled with elastic cotton, more stable, reducing the chance of sprain.

note:
Perfect for people: Diabetic Patients,Doctor, Adult, Home, Office, Hospital, Indoor, it will bring some help to swollen feet, flatfoot, Talipes Valgus, Hallux Valgus, splayfoot with comfort wearing.
Take care of your feet, buy a pair now!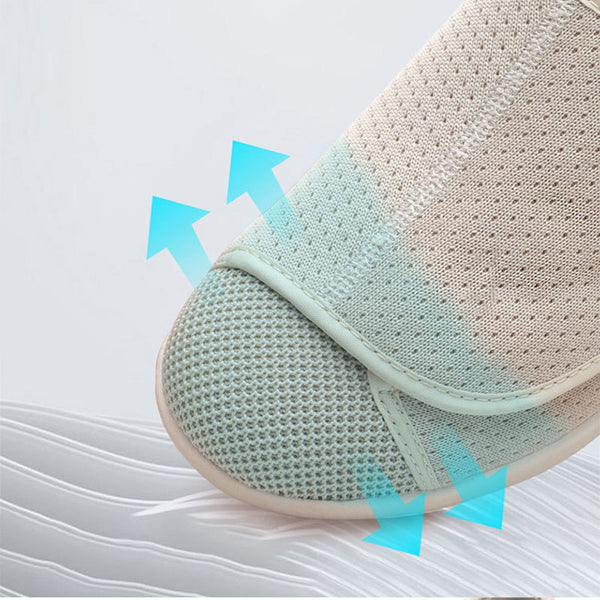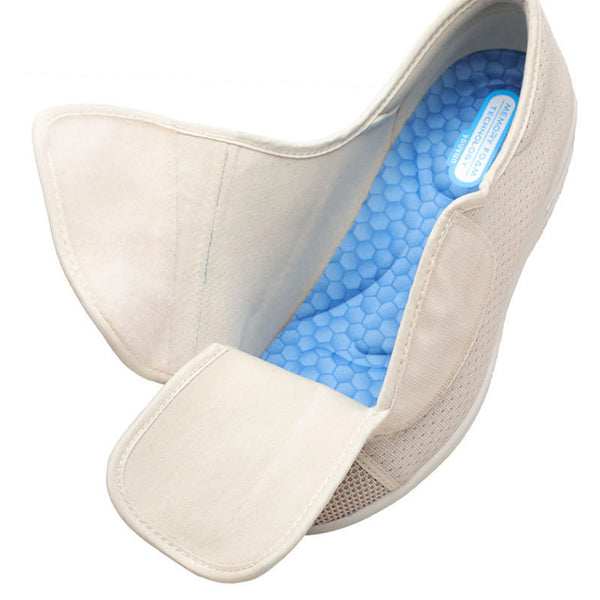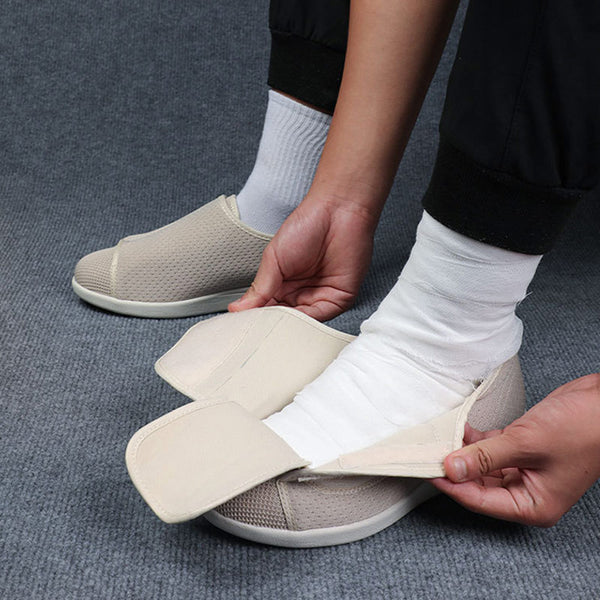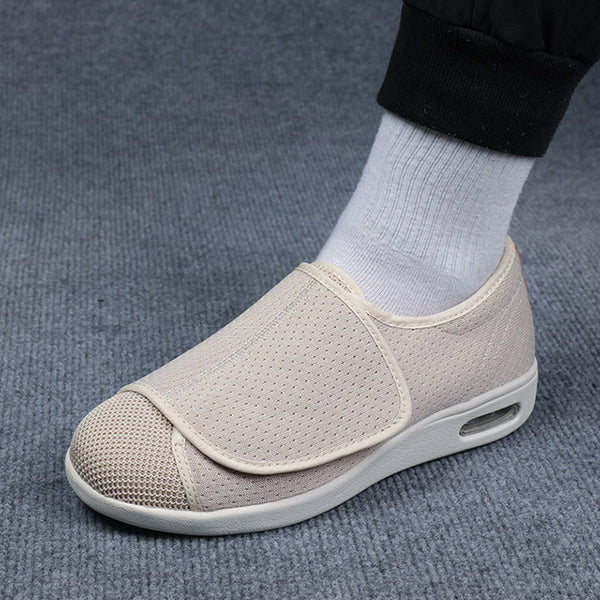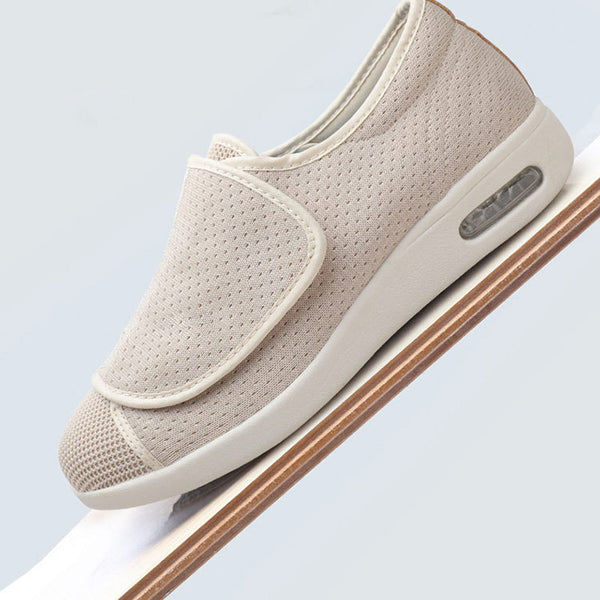 Size Chart
| | | | | |
| --- | --- | --- | --- | --- |
|  US Men's | US Women's | EUR | Length(cm) | Length(inch) |
| 4 | 5 | 35 | 23.5 | 9.25 |
| 4.5 | 5.5 | 36 | 24.0 | 9.45 |
| 5 | 6 | 37 | 24.5 | 9.65 |
| 5.5 | 6.5 | 37.5 | 25.0 | 9.84 |
| 6.5 | 7 | 38 | 25.5 | 10.04 |
| 7 | 8 | 39 | 26.0 | 10.24 |
| 7.5 | 8.5 | 40 | 26.5 | 10.43 |
| 8 | 9 | 40.5 | 27.0 | 10.63 |
| 8.5 | 9.5 | 41 | 27.5 | 10.83 |
| 9 | 10 | 42 | 28.0 | 11.02 |
| 10 | 10.5 | 43 | 28.5 | 11.22 |
| 10.5 | 11.5 | 43.5 | 29.0 | 11.42 |
| 11 | / | 44.5 | 29.5 | 11.61 |
| 11.5 | / | 45 | 30.0 | 11.81 |