We found many shoes picture same with us. Please attention, the same picture shoes is not stand the same quality. Please order from Grishay to enjoy perfect experience.
✅ 100% Money Back Guarantee.
✅ Worldwide Insured Delivery.
✅ Handling time>> Ship within 1-3 days after payment
✅ Delivery time>> worldwide 7-20 working days
✅ Over $79.99, Free Delivery to worldwide
⭐⭐⭐⭐97% OF BUYERS ENJOYED THIS PRODUCT! 5780 ORDERS.

The promotion ends as soon as the reduced models are sold out.
Polyvinyl Chloride sole

Anti-smashing steel toe cap: Standards work shoes, composite toe steel shoes fully protect your toe safety in work and life from heavy blows

Breathable woven fabric mesh upper: The shoes are not stuffy and sweaty, even in summer. It does not wear your feet, moderate width, suitable American foot type

Wear-resistant PVC outsole: Non-slip, tear-resistant, anti-puncture, protect your feet from nails, steel bars, and other sharp objects. The special line of the sole has a strong grip

Detailed design: Plastic drop pieces are matched with fashionable nylon shoe ropes, combined with white stripes on the sole, different from the general steel toe shoes, stylish and handsome

Applicable occasions: Our safety shoes are light and beautiful, and can be used for sports shoes, casual shoes and hiking shoes, not only for construction industry factory work but also daily life
Size Chart
1.If you have wide feet, it is recommended to choose a size one big
2.If it doesn't have the half size you need, please choose one size up
3.Our shoes are regular size, which are suitable for normal, wide, and even narrow feet because of the special flexible and stretchy upper material that is shaped to fit your feet.
| | | | | |
| --- | --- | --- | --- | --- |
| TAG SIZE | US | EU | Length(cm) | Length(inch) |
| 36 | 6 | 36 | 23.5 | 9.05 |
| 37 | 6.5 | 37 | 24.0 | 9.25 |
| 38 | 7 | 38 | 24.5 | 9.44 |
| 39 | 7.5 | 39 | 25.0 | 9.64 |
| 40 | 8 | 40 | 25.5 | 9.84 |
| 41 | 8.5 | 41 | 26.0 | 10.03 |
| 42 | 9.5 | 42 | 26.5 | 10.23 |
| 43 | 10 | 43 | 27.0 | 10.43 |
| 44 | 10.5 | 44 | 27.5 | 10.62 |
| 45 | 11 | 45 | 28.0 | 10.83 |
| 46 | 11.5 | 46 | 28.5 | 11 |
| 47 | 12 | 47 | 29.0 | 11.22 |
| 48 | 12.5 | 48 | 29.5 | 11.43 |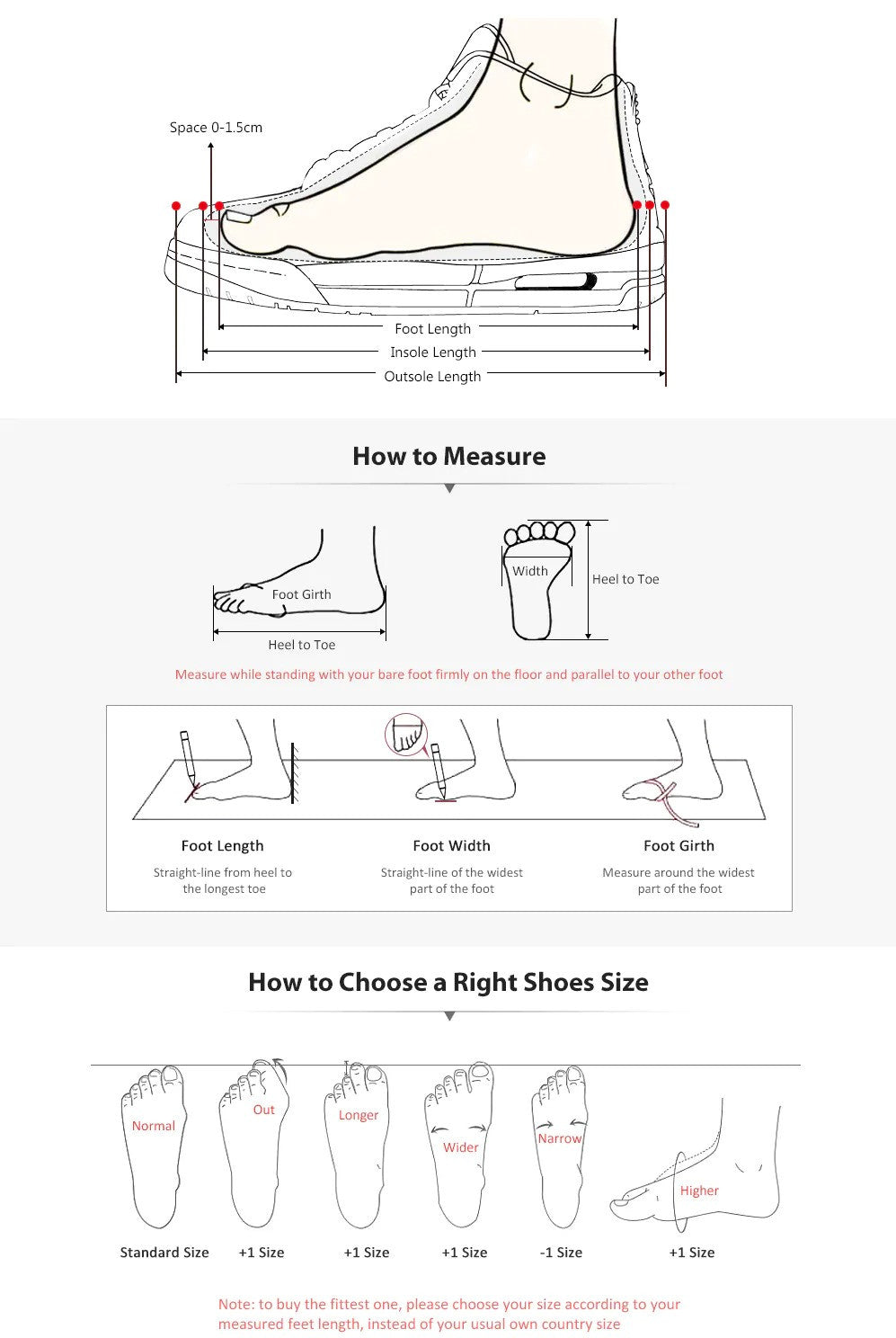 Why Over 1 Million Blue-Collar Workers Have Ditched Their Work Boots For These Shoes In 2023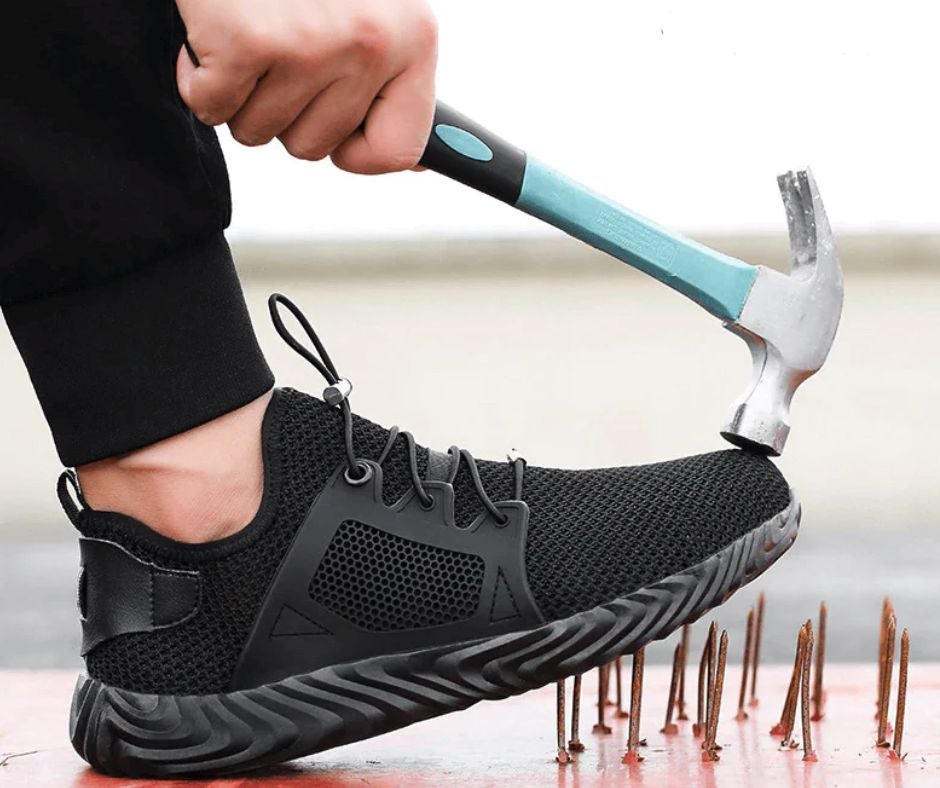 Did you know there's a pair of work shoes on the market with a steel toe and a kevlar sole that are as light and comfortable as running shoes?
FOR THE LAST 150 YEARS WORKERS WERE STUCK WEARING HOT, HEAVY LEATHER WORK BOOTS. NOT ANYMORE.
A genius startup is turning the $12.2 billion dollar work boot industry on its head.
A company called The Invincible Shoe has figured out a way to take all of the protection of a steel toe work boot and package it into a comfortable, lightweight sneaker.
According to the Bureau of Labor Statistics (BLS), workplace foot injuries are increasing. There are approximately 60,000 foot injuries every year that cause employees to miss time from work. On average, these injuries cause up to five days of missed work, causing up to $600 million in lost production. For this reason This shoes is quickly becoming the hottest shoe of 2023.
The Perfect Shoes For All Day Comfort And Protection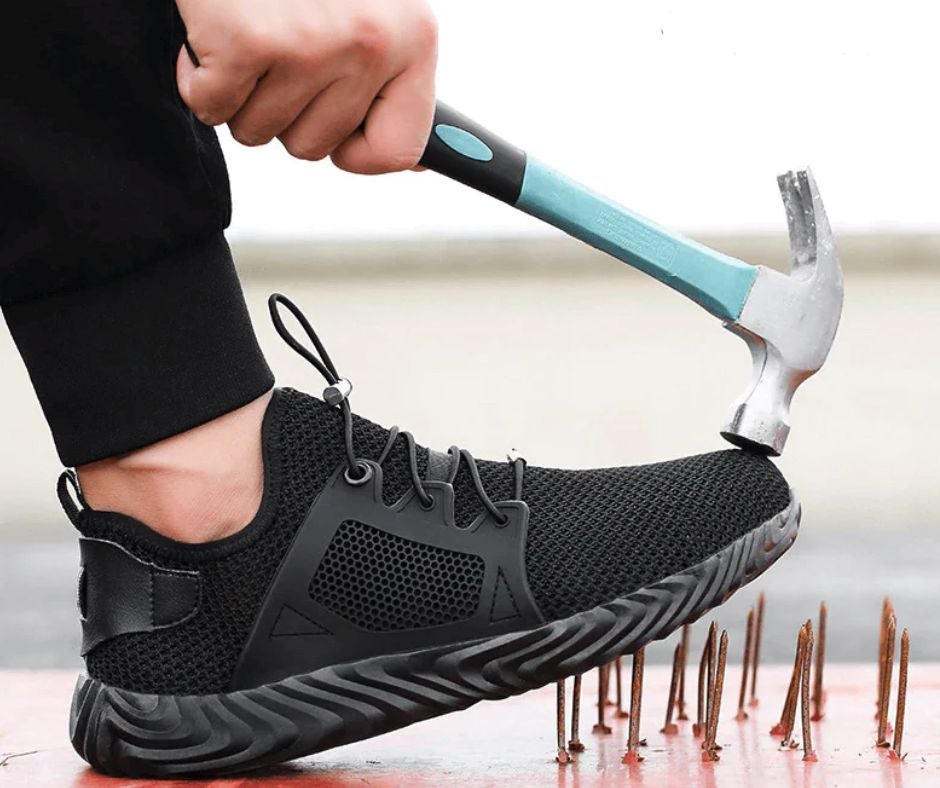 Built around the best combo of modern workshoe safety features, our ASTM + OSHA certified steel toe, kevlar sole, and durable mesh design can handle almost every job in mind.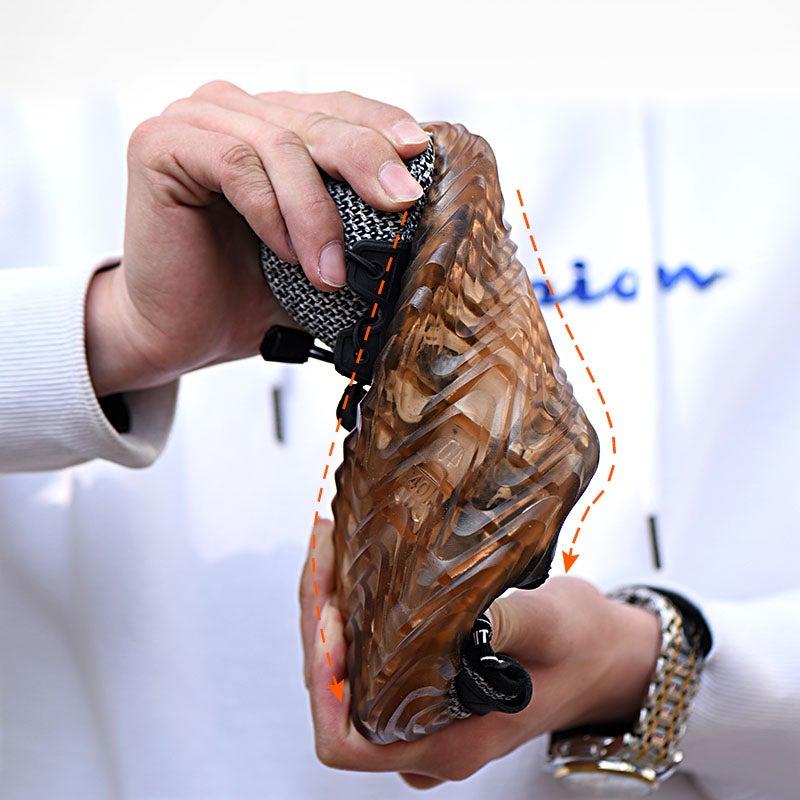 Brand new advances in lightweight material design, such as Kevlar, and breathable mesh, allowed us to create the perfect ratio of weight to durability, letting you stay on your feet longer and cool all day.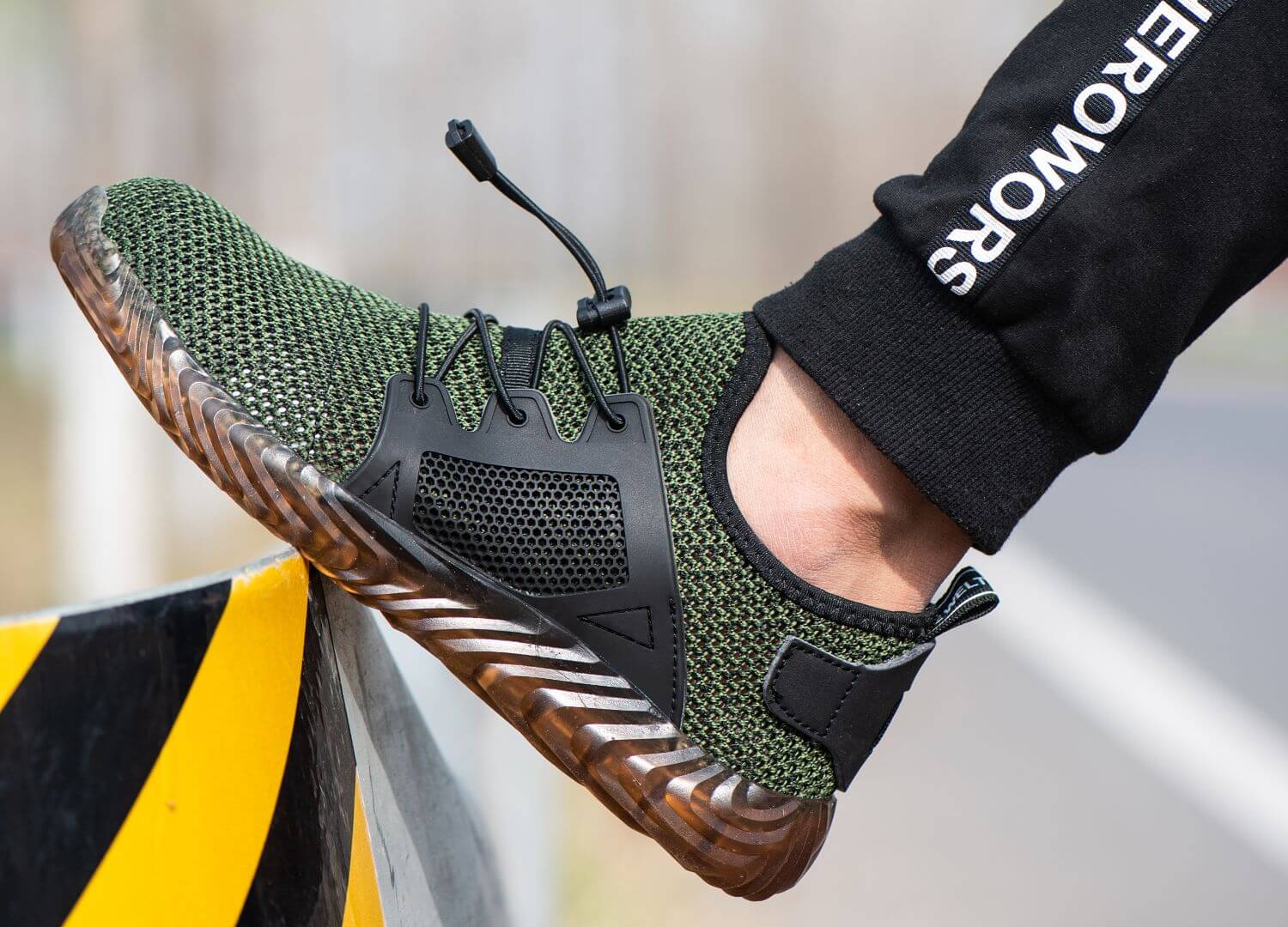 Confidence is everything in life, now imagine a shoe that not only has you feeling better on the job, but also looking it. The Shoes is that solution, and the compliments will boost your moral on those long days.
The Safest Footwear For The Modern Worker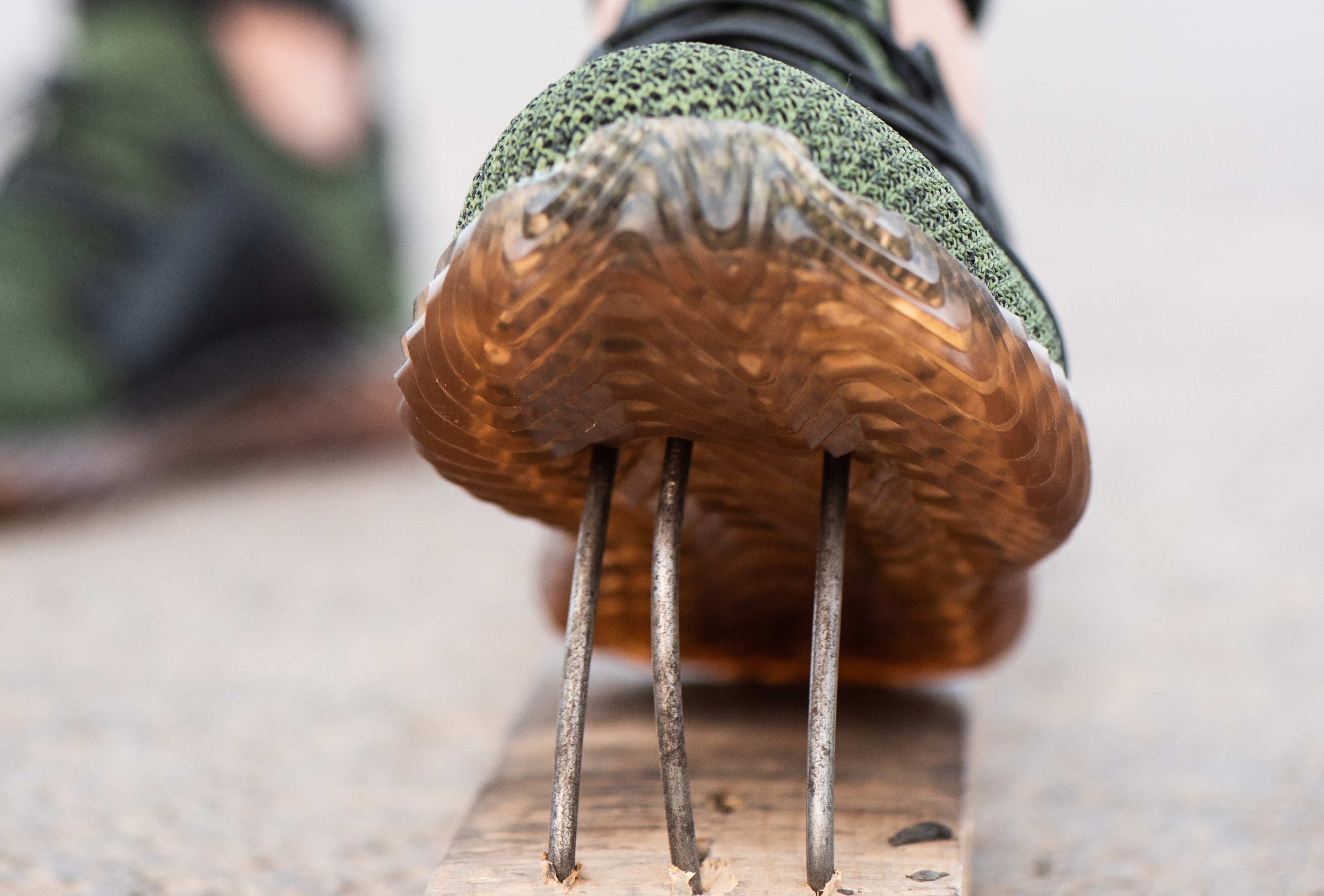 These are extremely durable shoes, as they are both impact proof, and have a nail resistant, and puncture resistant sole. With features like a steel toe, and ez tie laces, our unique, lightweight combination of features makes these perfect for construction work, carpentry, and manual labor.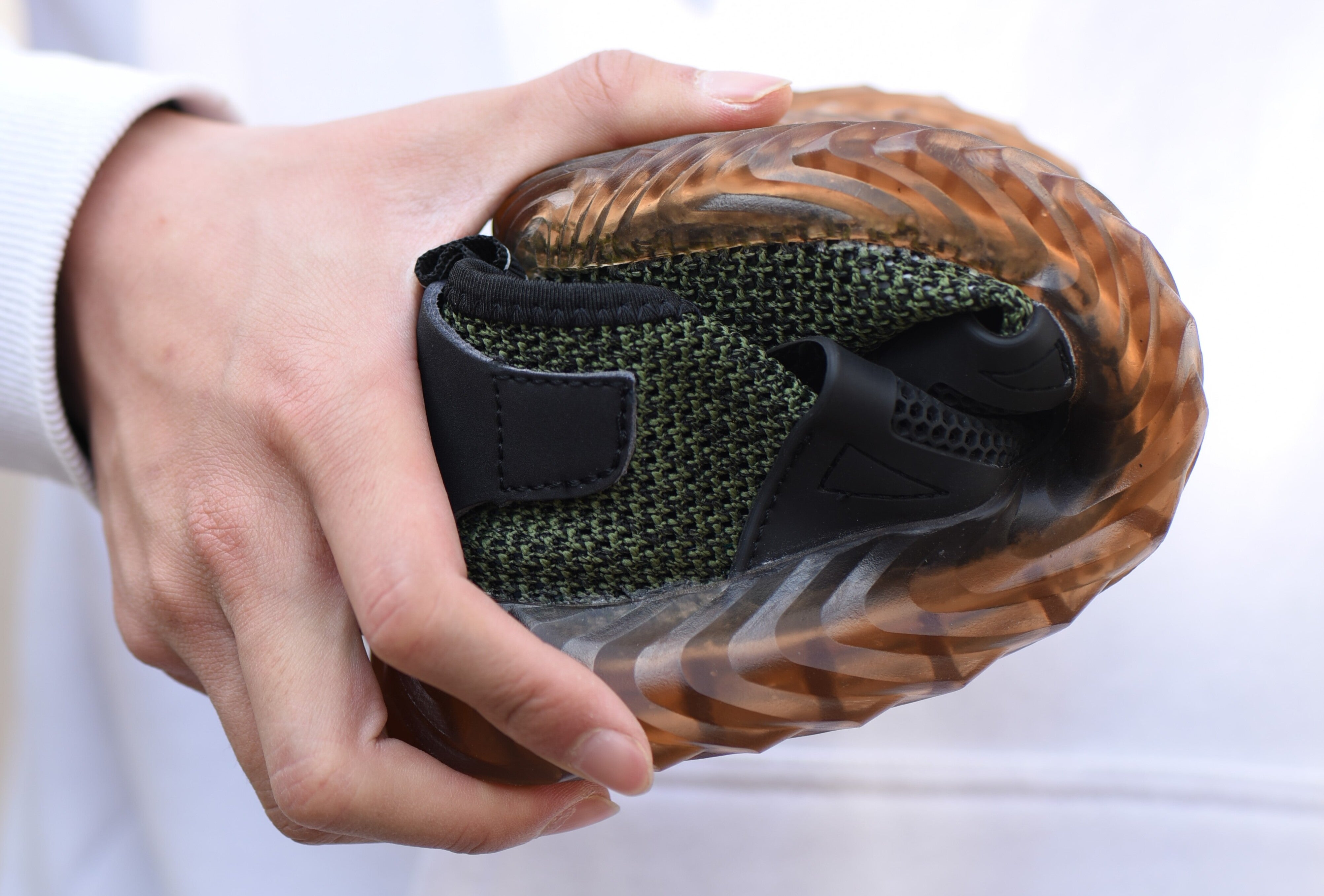 Weighing in at around 1 pound each, This shoes won't cause your feet to ache after long days on the job. Our lightweight technology also helps disperse your bodyweight, so that unlike heavy boots, we keep you staying balanced and agile all day.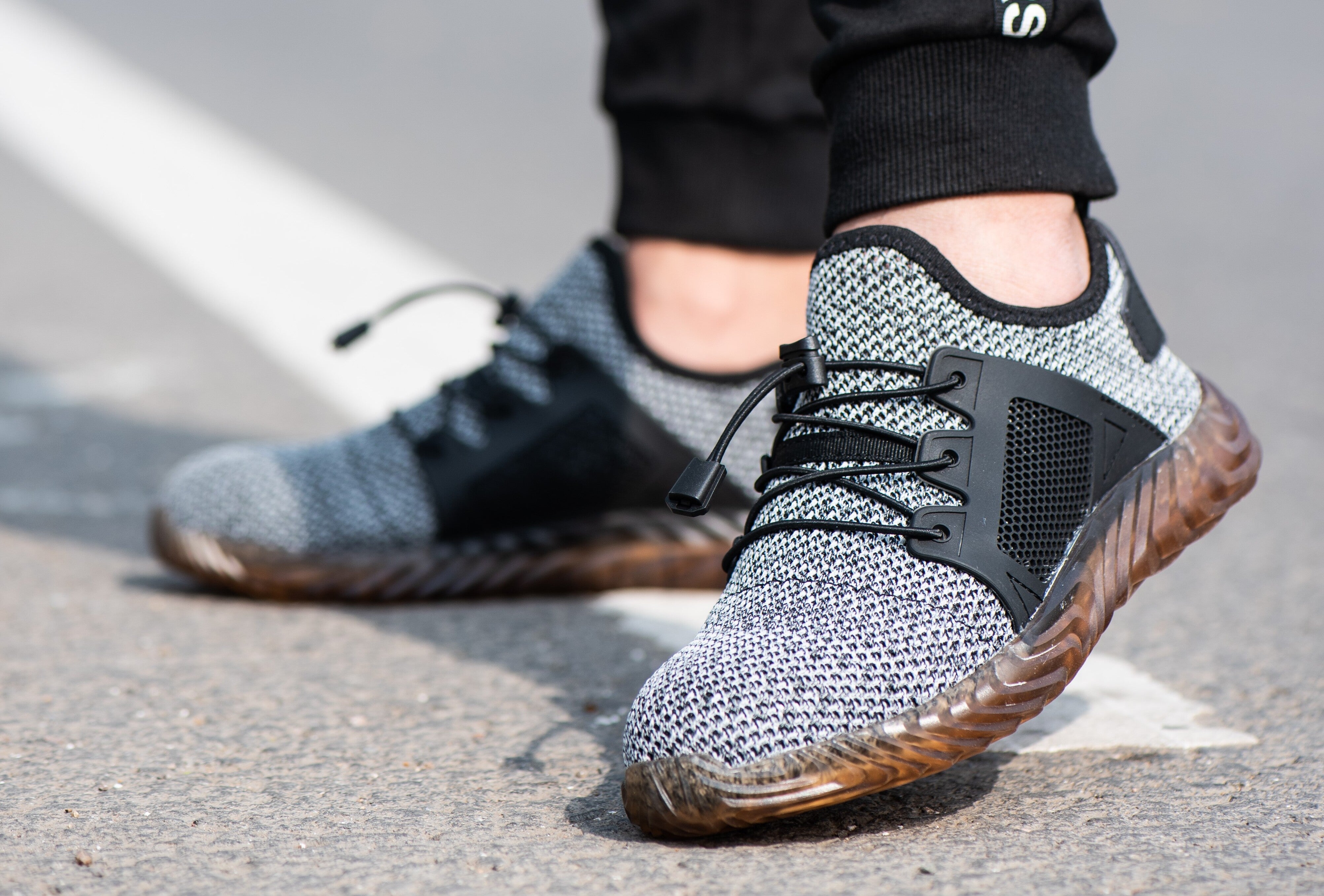 Our shoes were designed to be multipurpose, and excel at everything they do. Use them for gym-shoes, work-shoes, and everything in between. They also look and feel fantastic, earning you constant compliments no matter where you are.
What Makes The Shoe So Great?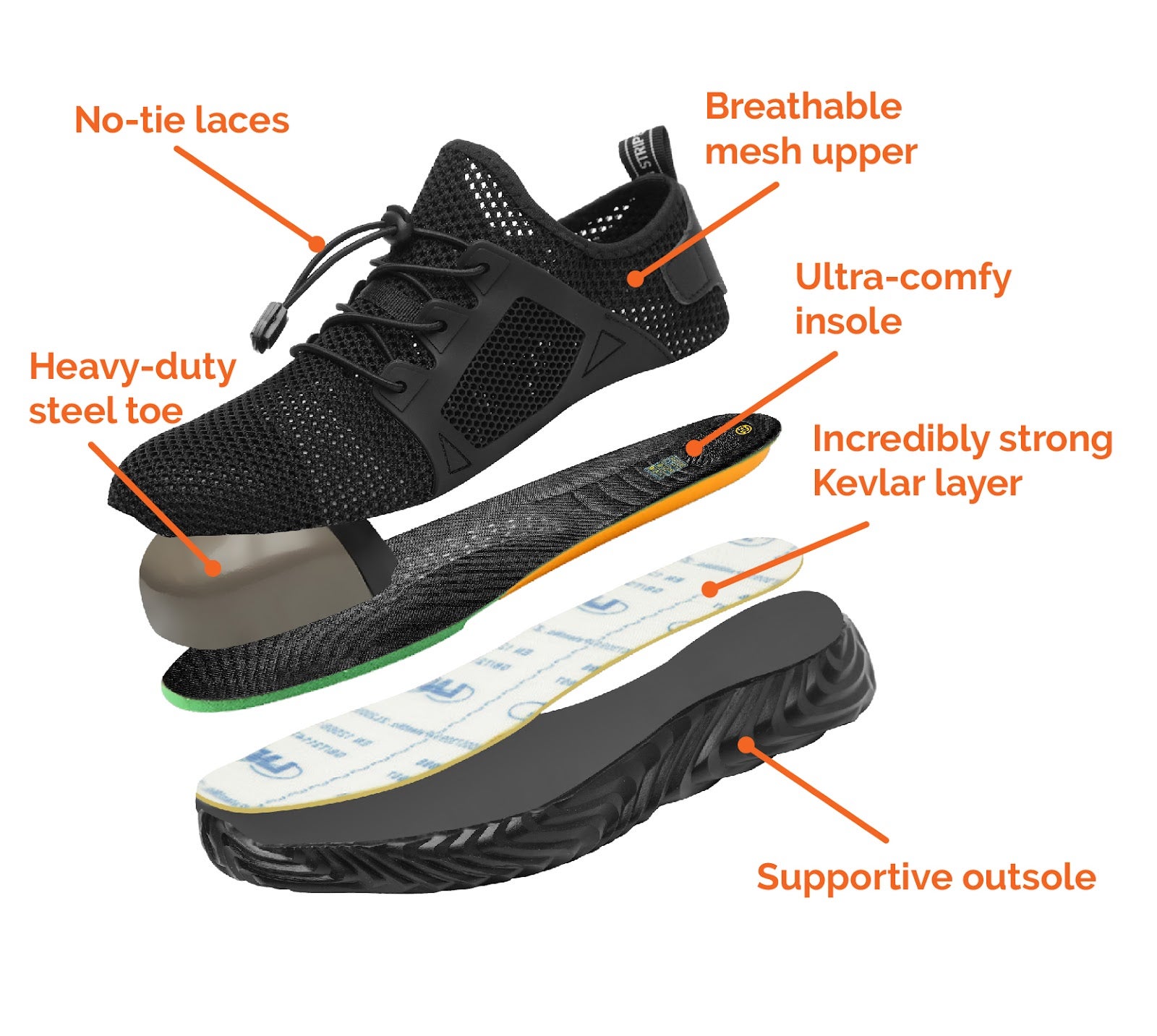 This shoes does not use a composite toe like popular alternatives, composite toes are much weaker than steel toe and are not approved on many job sites.
They maintain the same lightweight benefit composite toe shoes have, except they have stronger wide European Steel Toes!
They are 1/3rd the weight of a traditional work boots , yet equally protective.
When you try on This shoes you instantly can feel their comfort. They were designed to be work 10+ hour a day shifts in most environments. This is thanks to their supportive insoles and bouncy but protective soles.
This is a huge feature that sets them apart from other brands out there. It's why 75% of workers claim they don't like their current work boots.
Most customers wear This shoes for work in warehouses, construction, and mechanic work. They are even trusted by workers for companies such as SpaceX, Amazon, Tesla, Ford, UPS and many more.
They are ideal for those who need to be on their feet for long periods of time, And need a steel toe.
But don't get it wrong, they're also for the average Joe. Many Defender owners wear them at home for various home improvement jobs, or just the peace of mind they provide. You never know when you might drop something on your toe or step on glass (we've all been there).
They are ideal for those who need a steel toe shoe that meets all OSHA requirements (yes thats right they have the neccessary ASTM and CSA paperwork). So no need to worry about getting kicked off the job site.
And because they're so affordable, many workers buy 2 or more so they can switch shoes every few days.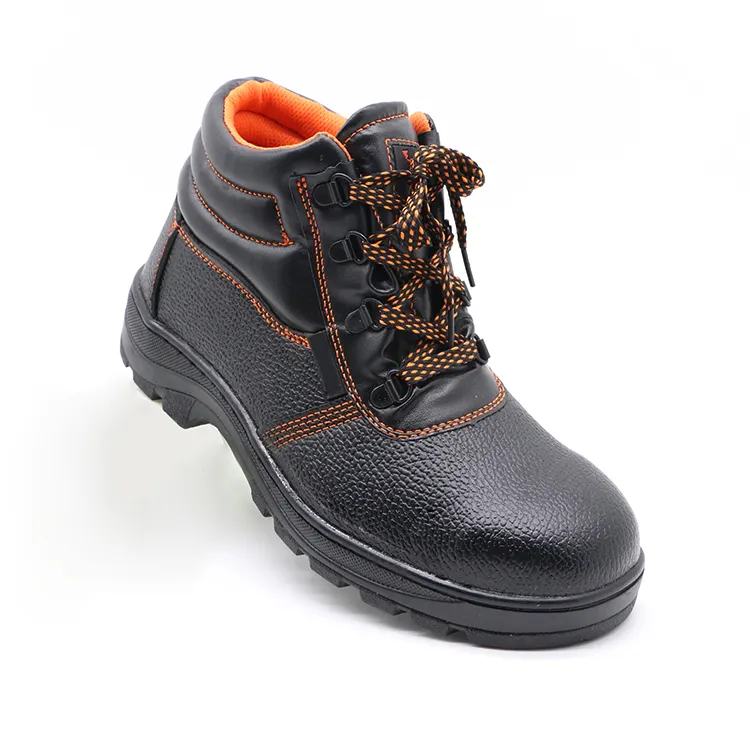 While some brands may offer decent durability and comfort, it couldn't withstand the toughest conditions, making them ineffective for those seeking long-lasting performance and value for money.
Our Shoes stand out with their advanced safety technology. With features like steel toe caps, puncture-resistant soles, and shock-absorbing technology, these shoes provide exceptional protection against workplace hazards.