Water Resistant: Sick and Tired of damp feet after your early morning round of golf? Look no further. All Thestron Nextlite Pro and Gentleman Pro series shoes come equipped with two layers of water-resistant material to ensure your feet are as dry as possible!
Incredible Grip and Stability: Whether you choose spiked or spikeless, rest assured that the shock-absorbing base and unique rubber sole will keep you grounded and in impact position no matter how hard you turn through the ball!

Lasting Comfortability: 9 or 18 holes?? 36 holes maybe?! The more the merrier really. The soft, microfiber material and simple design ensure a comfortable fit no matter how many holes you decide to play!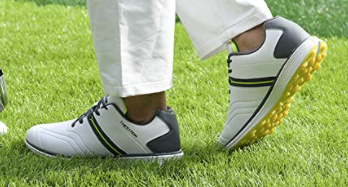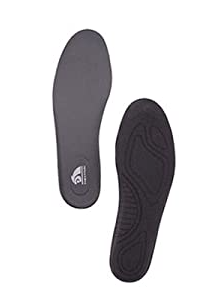 FAQ:
Q: How do the sizes run?
A: Very true! Whatever size you typically wear, you'll fit right into that size for all Thestron series shoes.
Q: Are they completely waterproof?
A: You'll feet will certainly get wet if you jump into the ocean with them but they are amazing at keeping water out. You will find them amazing with morning dew and light rain.
Q: How long will it take for my order to be fulfilled?
A: We strive to have all orders fulfilled within three hours of payment. Within 24 hours for sure! Once the product ships, please allow about 14 days for the shoes to arrive. Orders can always be tracked on the website!
Q: If I have any questions about the ordering or receiving process, can I talk to someone?
A: Absolutely!! You can shoot us an email at colapaonline@colapa.com or head over to our Facebook page and message us :)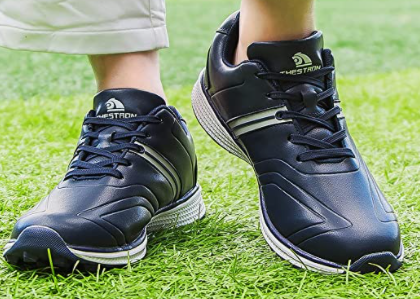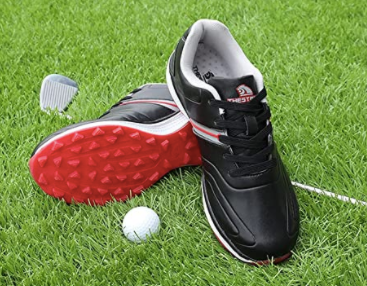 SIZE CHART

Our Promise:
-30 Day Money Back Guarantee. No questions asked. Shoot us an email and we'll get you a return label right away!
-Encrypted SSL security for 100% secure checkout.
-Tracking Number with every order, as soon as it is shipped.